PODCASTING
My voicebox and I present comedy podcast AIN'T TALKIN' 'BOUT VAN HALEN alongside Ross 'Cheap Meat' Drummond.
It's a semi-hilarious, semi-informative show that (loosely) reviews the back catalogue of highly influential rock giants Van Halen whilst engulfed in a blaze of ridiculous tangents and random improv.
Available from all the usual dingey podcast alleys including posh ones like iTunes and Spotify…
Just a little soupçon of the kind of nonsense our listener(s) hear...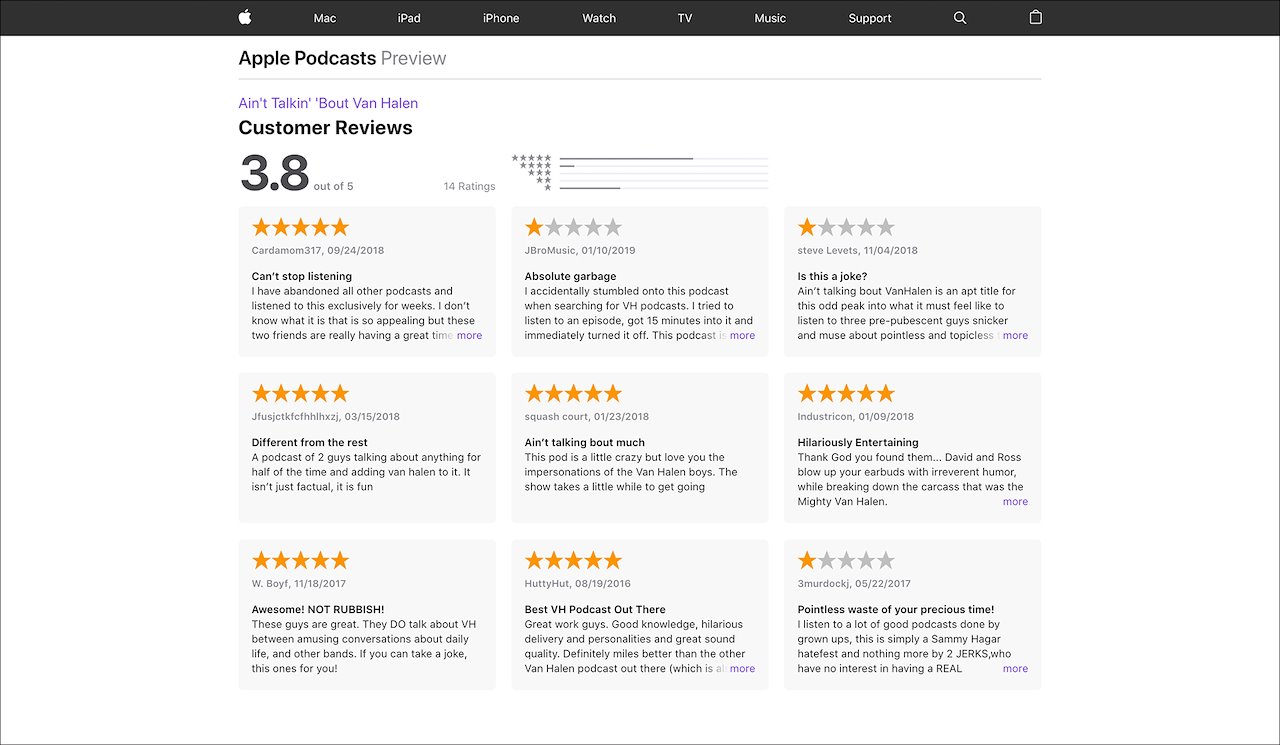 It's all about giving back to the fans….